Ever since selling off my 240SX, I've been itching to get my hands on a new project car. I stumbled across this 2004 Mazdaspeed Miata while browsing FB Marketplace. The details seemed intriguing; one owner, 72k miles, bone stock. The real draw was that little Mazdaspeed badge. The Mazdaspeed Miata remains the only Miata to receive a factory turbocharger. With the help of the turbo, the BP-4W produced 178hp at 6000 rpm and 167 lbf-ft of torque at 4500 rpm, leading to a 0-60 mph speed of 6.7 seconds. Additional Mazdaspeed upgrades included:
Upgraded six-speed transmission and clutch assembly
Bilstein shock absorbers
17" Racing Hart wheels, fitted with larger tires
Mazdaspeed front and rear strut bars
Mazdaspeed interior trim
Custom paint options
Mazda only produced around 6000 total units for the US market during model years 2004 and 2005.
I contacted the owner (who happened to be a soon to be retired 69 year old woman) and setup a time to checkout the car. After arriving at our meeting place, I saw the bright red Miata parked in the corner of the parking lot. After a twenty minute test drive I was ready to make a deal! Mechanically, the car is great. Transmission shifts like all Miata's I've ever driven: beautiful! The main flaws are almost entirely cosmetic. The interior and exterior need some love, which I'm happy to provide 😁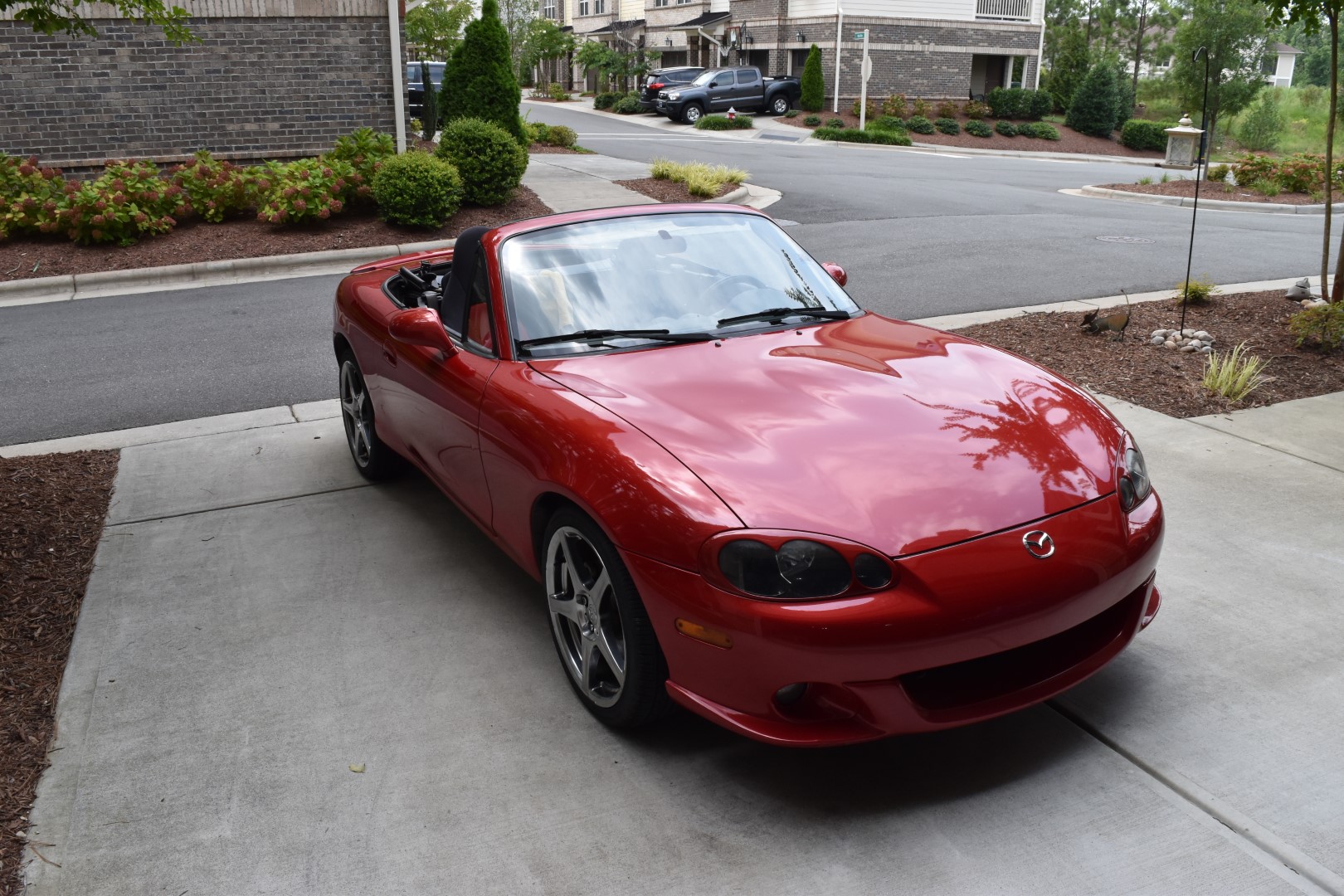 I'll be posting updates periodically, so stay tuned!